Deepak is new gen Indian Entrepreneur venturing his way as a catalyst in building a better Digital-Social Media Enabled world.
He is a strategic driver of Digitally Next. That is already disrupting digital social media agency space by enabling Digital Branding, Demand Generation and Personal/Celebrity branding for all- Startups, Self Employed to Big Corporations.
He pioneers in bringing profitable business driven Up-Skilling industry specific insights to Professional Education sector, MSMEs & Start-ups by creating a collaborative Centre of Excellence – iMET Global. iMET also supports government's vision of Digital India, Skill India and Make in India initiatives.
An Economics Graduate (from University of Delhi) with an MBA from Symbiosis (SCMHRD, Pune, India), Deepak has worked across geographies in India, US, Canada and Europe for more than 18+ years in B2B space IT, ITES, Consulting and BPO as Employee, Intrapreneur and now as an Entrepreneur.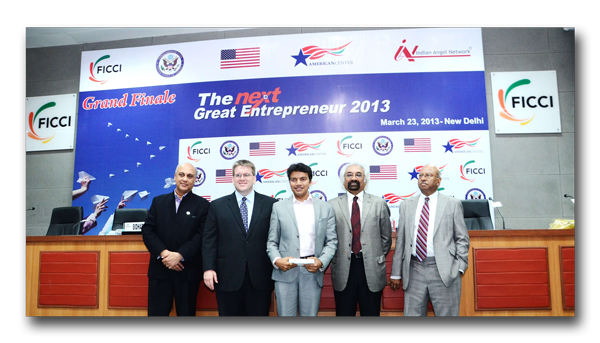 At present he is also working on building India's largest community of IoT& Big Data under iSoCIAL with a reach out to more than 34000 entities/Individuals to start with After spending few professional years in US, he is now based in New Delhi.
More than any religion, he believes in Destiny's Connect and Cosmic Law of Attraction. He had been thru meditation driven spiritual journeys as preached by various school of thoughts – Art of Living, Dynamic Meditation, Vipassana , The Secret ( Law of Attraction) and many more, He is a recipient of Honorary Life Time membership of International Film and Television Club.
He is much sought after for Mentoring Sessions/ Building Industry Interface by B-Schools (IIM, ISB, IIFT & more) Engineering colleges (IITs, BIT & more ) and other such professional associations (CII, FICCI & More) including various start ups and SMEs (SMB Connect, IAN & more).